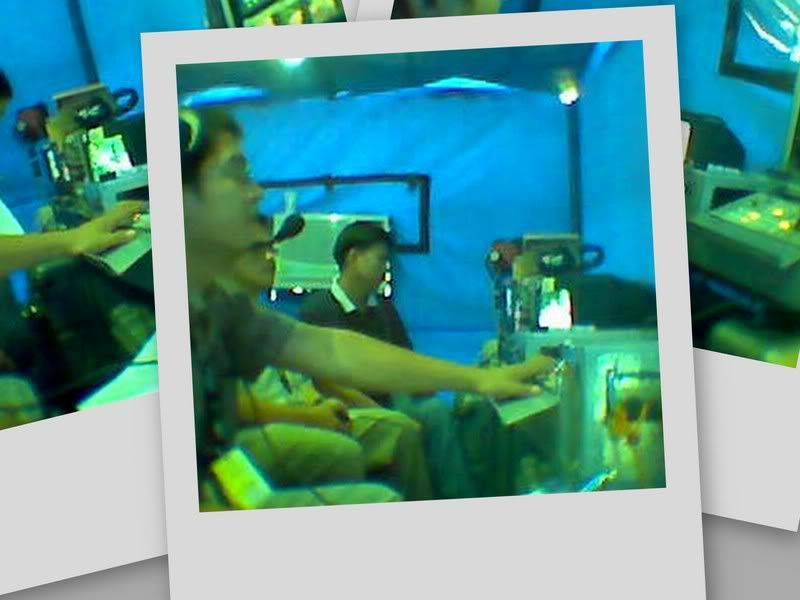 SPECIAL COVERAGE- Cardinal Sin's Burial-June 28, 2005-Manila Cathedral
---
I was direk's little helper during this coverage, coordinating with the studio and Kuya Sam (our senior segment producer) presided over as floor director. Ms. Rhea Santos was the reporter, along with Ms. Susan Enriquez and Mariz Umali. 4-camera set-up kami (taray no?)from different vantage points within the vicinity.
As compared to our previous special coverage rin last December 2004 (Paalam, FPJ, Jr.)Hindi ito kasing bigat ng FPJ. ABC-5 got the exclusive to have their cameras inside the cathedral, but with their permission naka-patch ang video nila sa amin.
It was a very muddy coverage, due to the previous drizzle the night before, catholic highschool and college students flocked the area of the cathedral to pay their last respects to his eminence Cardinal Sin.