January 27, 2006- Pre-Dinagyang Presentation slash chinese celebration, La Paz Plaza, La Paz, Iloilo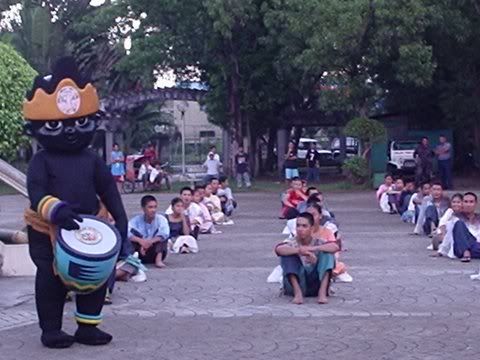 This has got to be one of our toughest pre-production EVER. Simply because we were in a place we have no knowledge of, we have no vehicle service, we only depended on riding taxis, and we were pressed for time.
But the good ones, as always, outnumbered the bad ones.
I think the most disturbing part of the show was when the Dinagyang mascot Dagoy started flirting with the chinese mascot. Marie and Ate Carol, the two people who are frightened of mascots are probably thankful there weren't assigned to cover this assignment as they would surely find this scary.
But it was actually cute, heee. :)