January, 25, 2006/ 2:00am
I have this mindset of my live remote event. In lieu of the chinese new year, we've asked to come up with a chinese related event. So we've preoceeded to produce a very scrumptious chinese buffet menu at the Shangri-La.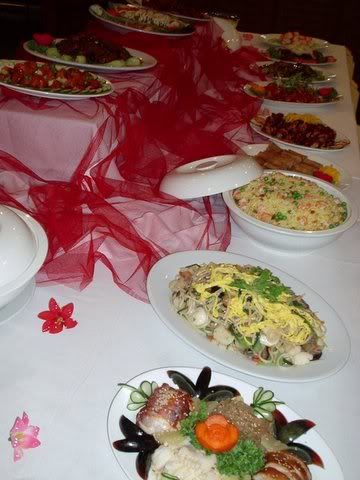 Everything was all set, until I saw my team head's message on my phone at around 2:00 in the morning.
Call me. Surprise.
The next thing I knew, Nahnah and I were off to Iloilo for the 2006 Dinagyang Festival coverage.
So ate Carol took over my chinese food event.
It's evident who enjoyed the event.