My funny valentine- studio lang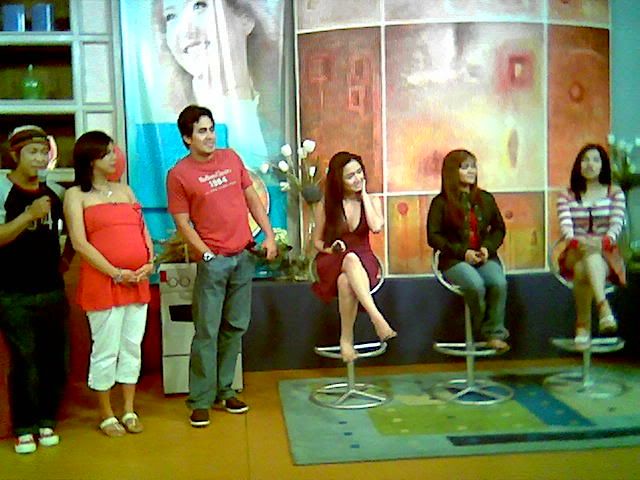 I'm simply glad nasa studio ako nun, hehehe. Never mind na wala akong ka-partner na researcher. For once, I actually enjoyed being in the studio, although I don't deem J@ke "feeling-ko-malaki-balls-ko" Roxa$ to be a suitable guy girls would vie for to catch his attention. Anyway, it was a nice comic relief to see Angelic@ (I'm-a-product-of-john-robert-power) J0nes, Ms. Pat Isr@el (which I adore and loved talking to) and Sug@r of Sexmb0mb (sweet sweet kid) make and sorta fought for a grand prize of a whirphool gas range.. which eventually won by Sug@r. Lahat umuwing may daladala, the remaining 3 won microwave ovens plus honorariums.
How jologs can you get? It was fun though.
At humirit pa ang nanay ni j0nes. Binati ako ng mainit na
HAPPY BALENTAYMS, ANAK