Fun Ranch, Ortigas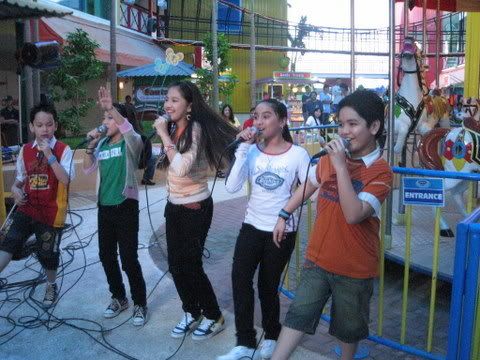 1. The day (what a great way to start the week, yay!) that teng reclaimed her name as the greatest (chariiing)
2. That was the peg of the segment was "Bagong Pasyalan for Kids"
3. Peppered with a subtheme that goes something like "children also suffer from stress pretty much like adults."
4. Elements apart from the venue for kids were child singers slash instant celebs as these little boogers right here earned their fame from a local singing contest
5. Do you think they were de-stressed by waking up at god knows when just to be in time for the 5:15am live airing and start of our morning show?
One of the biggest ironies of my job, gotta love em. Hehe