Bodyworx Gym & Boxing
West Ave, Q.C.
Bakit sa Boxing Gym, you ask? Because they're promoting their latest gimmick of their show with a boxing theme.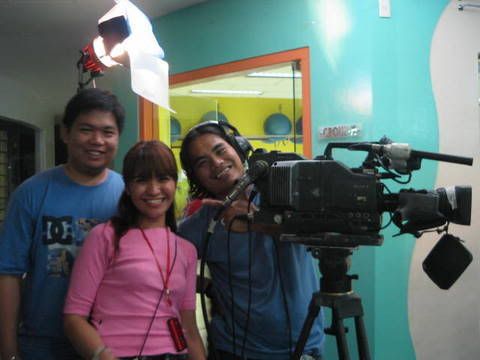 L-R- Kuya Karl, Teng & Kuya Joey before we went on live.
Kuya Joey's Camera's Point of view
If you're looking for any sexbomb dancers on this one,sorry there won't be any. Pasaway silang lahat, except for this one sweet girl named "Che". Very grounded kid, unlike the rest who seem to spew unladylike quips. eeew.