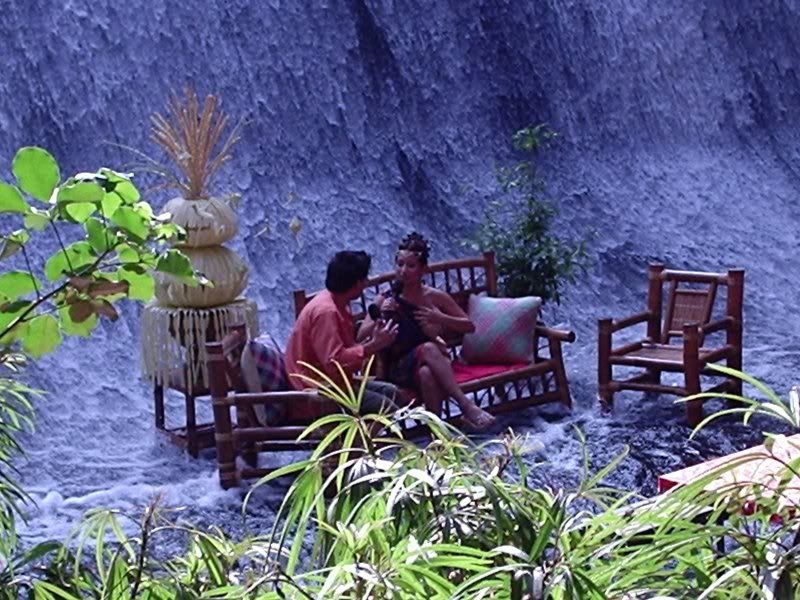 Villa Escudero- Tiaong, Quezon- May 5, 2005Third best coverage
Minus the bluff I committed earlier-this event went really well. Especially the falls part.
Kuya dennis & I
were the two unfortunate ones (well aside from the hosts) to actually wade through the running waters of the Labasin falls). And it wasn't something to consider unfortunate. It was actually so good.
And it's not everyday your backdrop is surrounded with
running water
with a
buffet breakfast
a few steps away and a
rondalla
on the other side plays a sweet native musical piece...