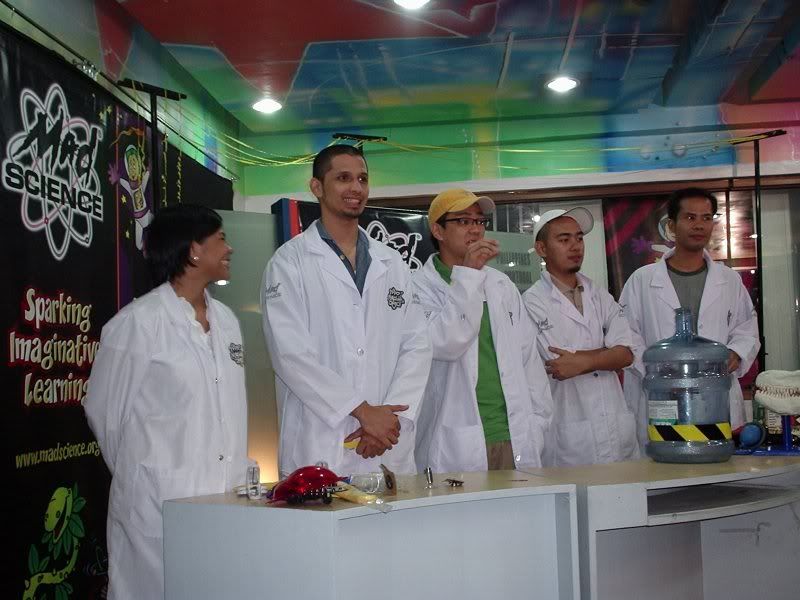 Mad Science experiment- May 10, 2005, Q.C.
Was never a fan of science. Sorry.
I should have trusted my instincts upon learning that I'm going to cover this piece of crap. In fairness to science fanatics, they really performed well, but to a non-science person such as myself, I never appreciated whatever thet did. To make matters worse, I earn the wrath of my host because I gave him a wrong set of directions. For crying out loud it's so near ABS-CBN. Anyway I take full responsibility for that... I wasn't enthusiastic, let alone happy about mounting this boring crap. Redge was absent because she must attend to some hearing regarding an Estafa case filed against her. Scary. Had she been there, it would be good. Oh well.