Brigada Eskwela- May 16, 2005-Tandang Sora Elementary School-Q.C.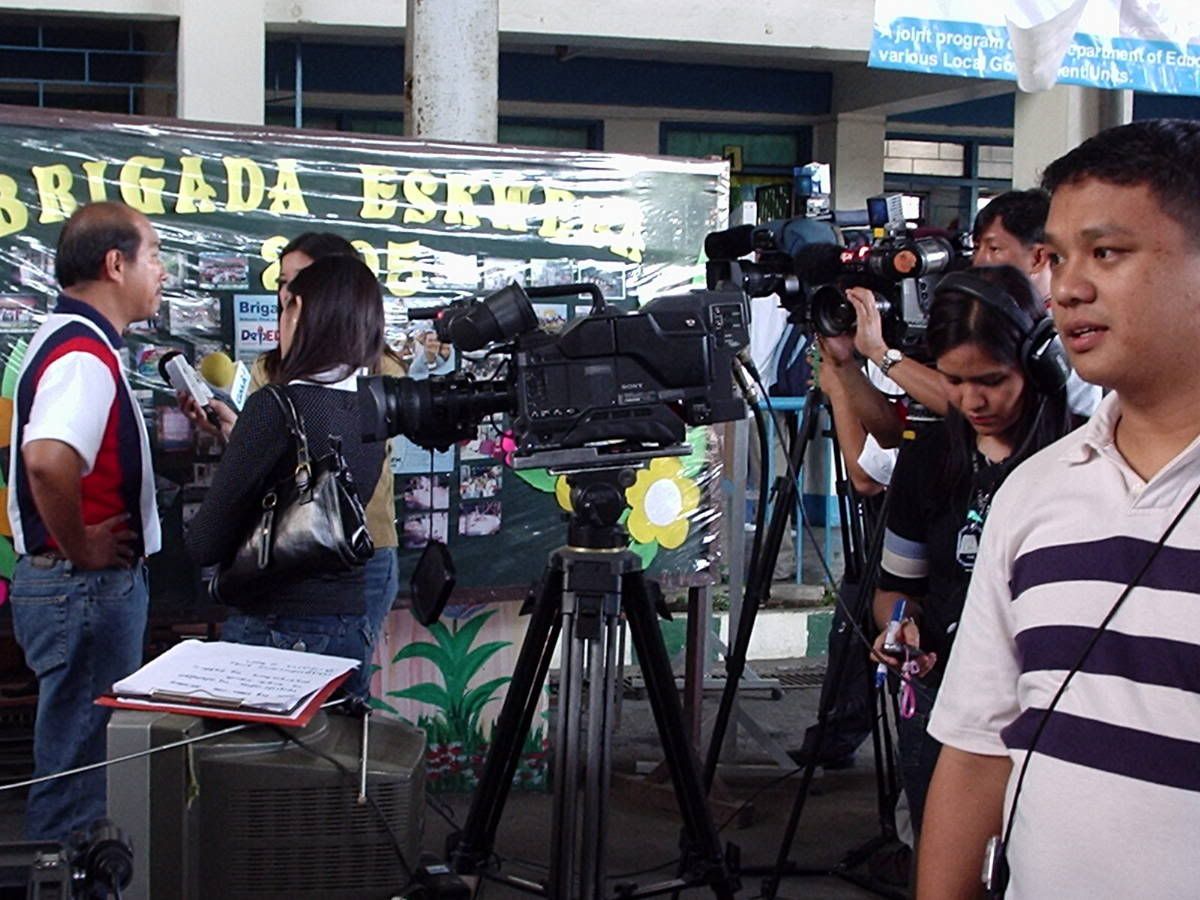 "You called Teng? Still in hongkong. You know naman na I made paalam last week pa that I'll be absent today right? Our boss knows"
-Drew
My answer: Uh, No, I wasn't aware that his ass is traipsing HK. Otherwise I wouldn't bother to send over 10 text messages over the weekend to inform him about the location. DUH. And I wouldn't be calling him using my mobile phone only to hear a busy tone, and after the show, (due to curiousity whatever the hell happened to him) I rang him again. This time, it did rang. Anyway...
Thank you, Drew, for not informing you'll be gone without even a trace for god-knows-how-long,
Lyn
replaced you, albeit her reluctance. She's an intelligent host and can stand oncam even without a script. Not to say you can't of course, but I love her. Not to also say I don't fancy you. We can talk for hours about everything--from
chismis
to her adorable baby gabby to books and christianity and motherhood... The list goes on.
Anyway, I managed to digress. This event is so non-event-like. At least IMO. In connection with the upcoming opening of the school year, the Department of Education has organized "Brigada Eskwela", a week-long school-maintenance aiming to clean up the public classrooms and repair what needs to be fixed. So there. It became such a spectacle to various media/press groups I so don't get it up until now.
I understand classrooms needs fixing but too much PR? Oh please.
Do your job and get it over with. Pffft.