Luisiana, Laguna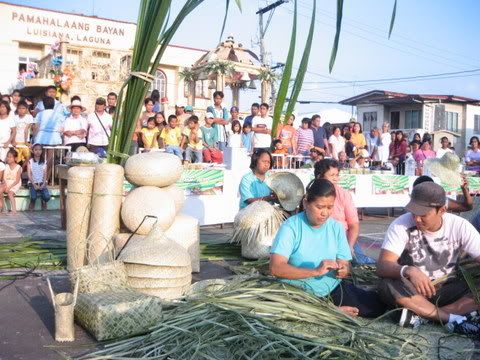 Live Airing date: Yesterday,April 3, 2006 (Failed to post up becoz I conked out as soon as I got home, tooooo tired.)
Notes:
1. This is Unang Hirit's first coverage in Luisiana, Laguna
2. Climate in this southern area was surprisingly cold, a great escape from the effing heat of Manila
3. Eagle & Drew were a recipe for hilarious disaster on live TV, especially when they're sampling the native dishes and local ricecakes/ delicacies. At one point, Drew threw fried chicken balls to Eagle bading's mouth saying "Eagle o, balls, gustong gusto mo to diba!"
4. Mga Loko-lokong yun ako ang nahihiya for them