GMA News & Public Affairs trade fair- SM Davao grounds, October 8, 2005, Davao City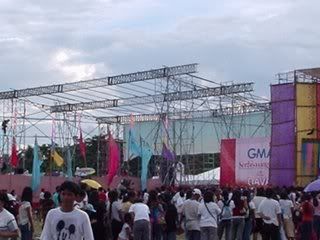 It has been said that Davao is pouring buckets during nighttime,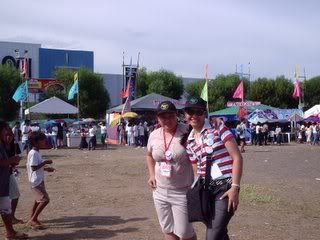 which spelled doom because the trade fair will be held at the SM city grounds and when it rains mud will surely be the highlight of the fair. Lo and behold the night before the trade fair it never rained, not even a drizzle, so we're not complaining even if the heat caused some of us to really turn dark and some were extremely sweaty.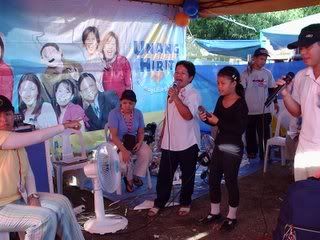 Every show has its respective gimmick and ours (Magic sing karaoke) was a hit. After more than 5 hours of the countlesa wannabe singers, three generationn of singers emerged after much deliberation from the judges (our bosses) and these three performed on stage. the grand winner won a magic sing microphone amounting to about Php13,000.