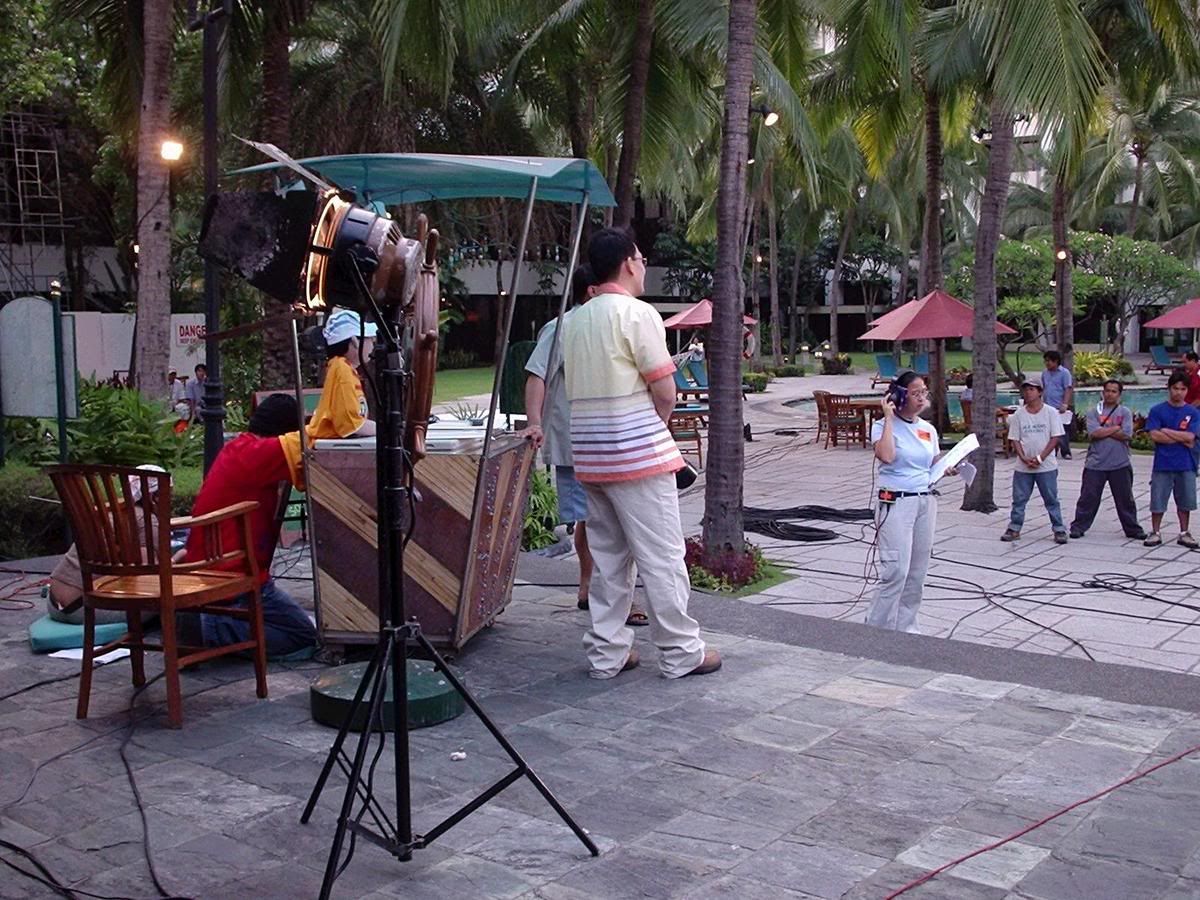 UH Live sa Westin
-April 13, 2005, Westin Philippine Plaza, Manila
This is what goes behind the Segment of Boses ng Masa.
Maui Taylor was a guest co-host, although
she
didn't do much but attempted to dance with my Lola Regine--dancing would not do justice, she was merely bobbing her boobs and pretending to do so. I could've sworn she looked like an overgrown
Mahal
, contrary to the men's ogling of course. That bitch was totally snobbish and standoffish to the rest of the staff. heck,even to Redge herself. Probably insecure, I don't know.
Tropical Depression
Brought the house-er-hotel-er-our set down with their amazing Reggae music that words weren't able to describe. What a performance! I was starstruck with them I wasn't even able to muster up the courage to pose for a picture. Hmp.
Westin was easier than the Island Cove episode where the entire staff was running around not quite sure what to do and which task to pick it's almost stupid. I guess it all boils down to proper distribution/organization of tasks.
While I, spend a fraction of the pre-coverage lounging sleeping and taking
mirror images
of myself.