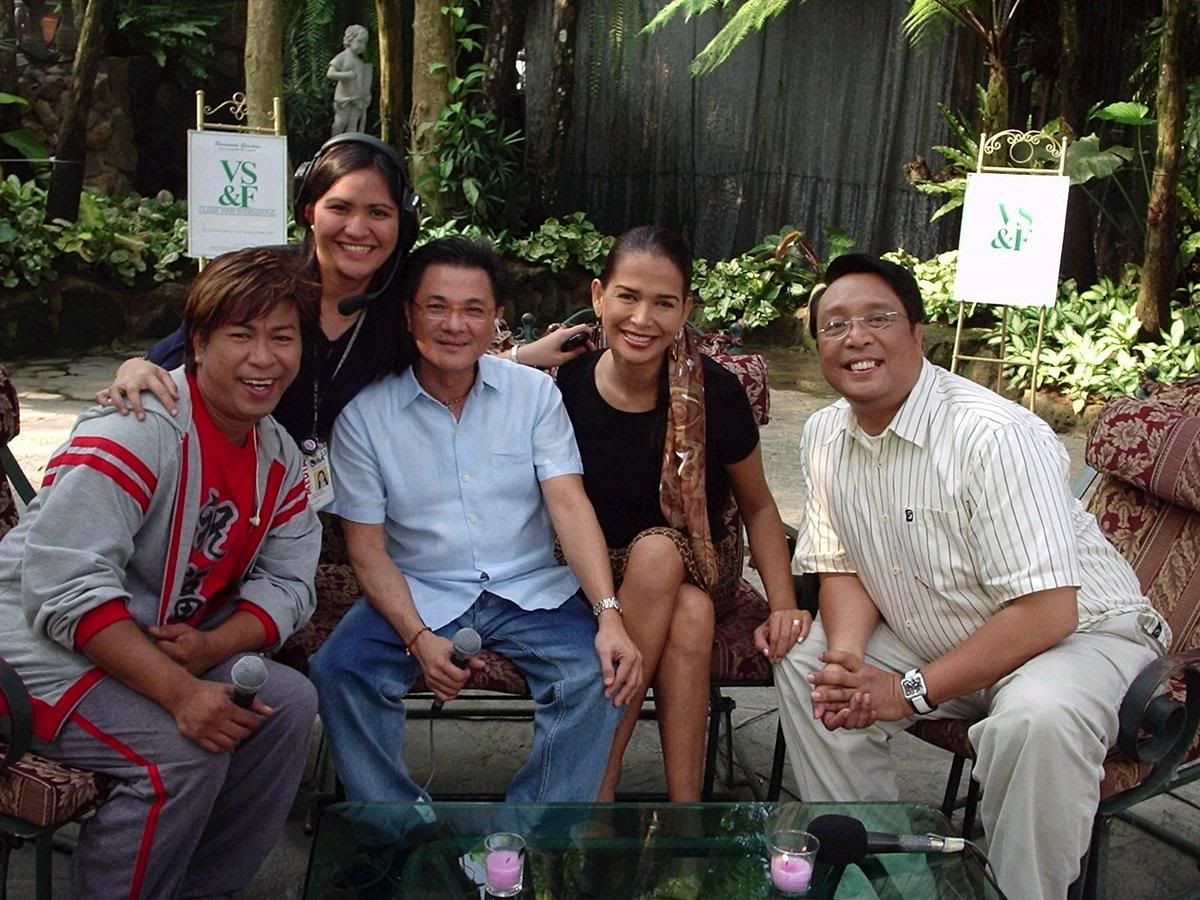 Showbiz Stripped promo with Ricky Lo & Melanie Marquez- April 15, 2005-Fernwood Gardens, Q.C.
Heck, regardless of how they claim, the new show showbiz stripped is still the same bland showbiz talk show for me. Pairing up two very contrasting characters---the lackuster showbiz columnist Ricky Lo and the feisty "quotable queen" Melanie Marquez who immortalized such lines as "
Bingi ka ba
? Are you
DEP
?" And "Don't judge my brother, he is not a book," these two might just resurrect the showbiz talk show genre which can compete with the other ones out.
But the contrasting two might just work, let's see this Saturday, 11pm.
---
Oh, digressing aside. The
real
picture/camera
whores
are the
ones
behind
it.