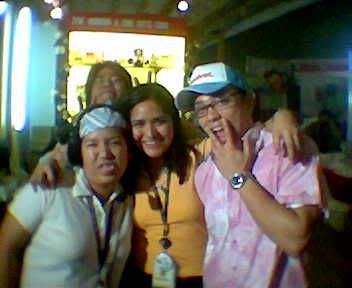 Food and Trade Expo, November 26, 2004- Manila
This one was with Ms. Carol, my mentor. This was the last event I was with her. I think.
---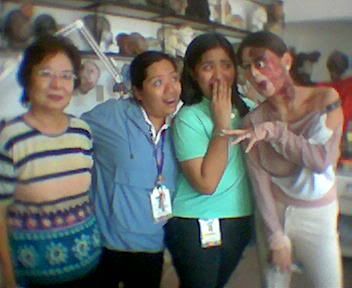 Halloween Makeup magic with Ms. Cecille Baun- October 26, 2004
Ms. Cecille Baun is one of the Philippine film's most amazing (if not greatest) prosthetic artists around, having the privilege of working with a number of foreign films and even got nominated in a foreign award-giving body for her creations in Platoon, Hamburger Man, etc.
However, her place was really creepy...upon setting foot on it for the first time. there were clay masks of different actors she did. there were a huge white lady which freaked me out. There was the doll that appeared in the Movie "Tyanak" I think i'm going to post the pic, if the the diligent in me kicks in. For now, enjoy.
---
Okay as promised, here is the
very disturbing baby
from the movie
Tyanak
---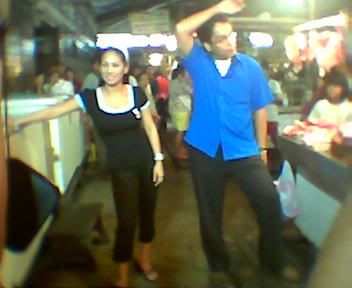 Mr. Palengke Senator Mar Roxas-July 30, 2004- Manila
Only problem about this event was it reeked. Literally.
Hell, what can you expect, it's a wetmarket!